You know that feeling you get? That stirring that starts going through you when you it has been a touch too long since your last time exploring on the bike? Well, that is exactly what Ben Wells and myself (Matt Fowler) had been struggling with. For a little background,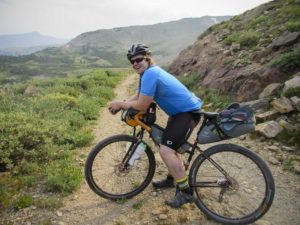 Ben and I have been best friends since freshman year of high school and have logged many miles on our bikes together starting back then with our "cool" 10-speed road bikes we both picked up for next to nothing and road all over town. Now lets fast forward 10+ years and it is nearing the end of summer 2018 and he has just graduated from grad school and is looking to move on with his career likely out of the area. What better reason to plan a quick bikepacking getaway right?
We decided that a quick trip out to Colorado was needed as neither of us had ever cycled in the mountains before. After a couple weeks of what I guess you could call "planning" we loaded up the morning of August 1, and headed westbound on I-70 to Denver Colorado.
Check out our VLOG at the top of the page to see for yourself what went on during this trip and some of the lessons we learned along the way.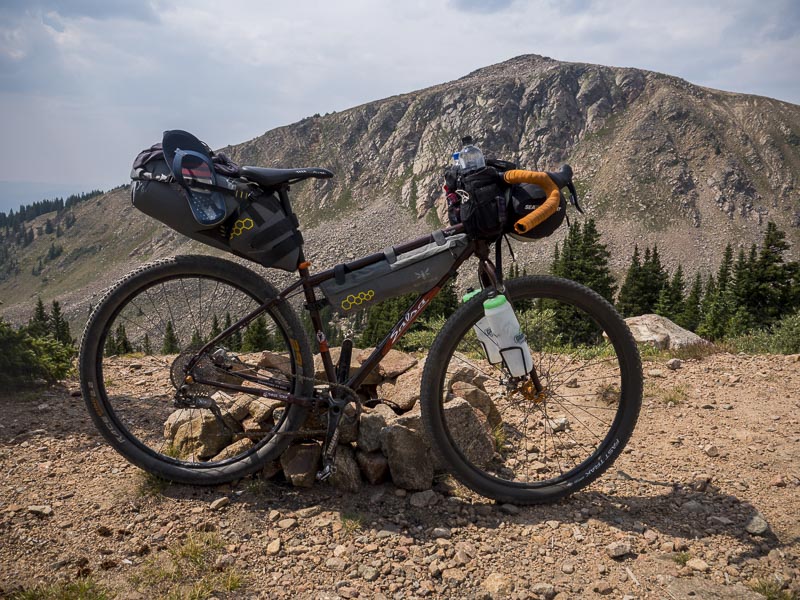 Bens bikepacking setup on a Salsa Fargo he picked up used specifically for this quick trip and future gravel expeditions.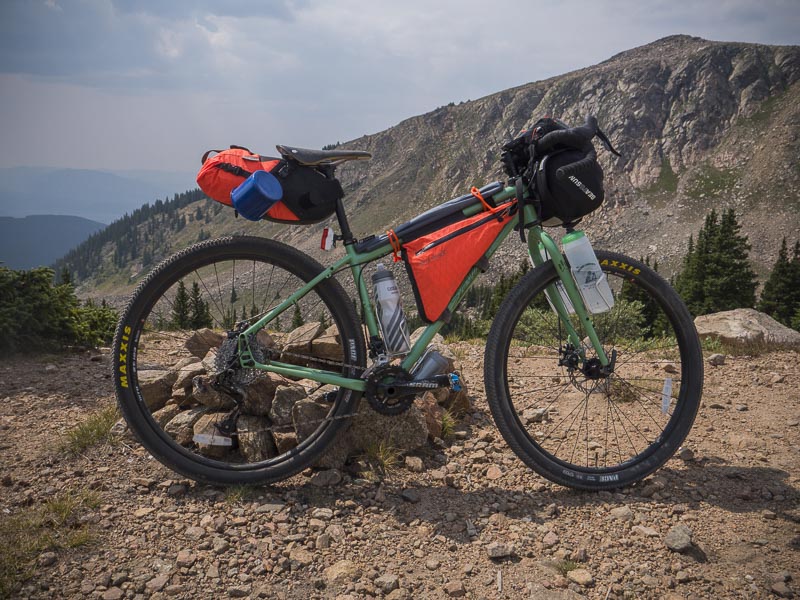 Matts bikepacking setup on a 2017 Salsa Fargo medium frame. This is my primary gravel bike and it really feels like all I need as it is versatile enough to handle so many different types of riding.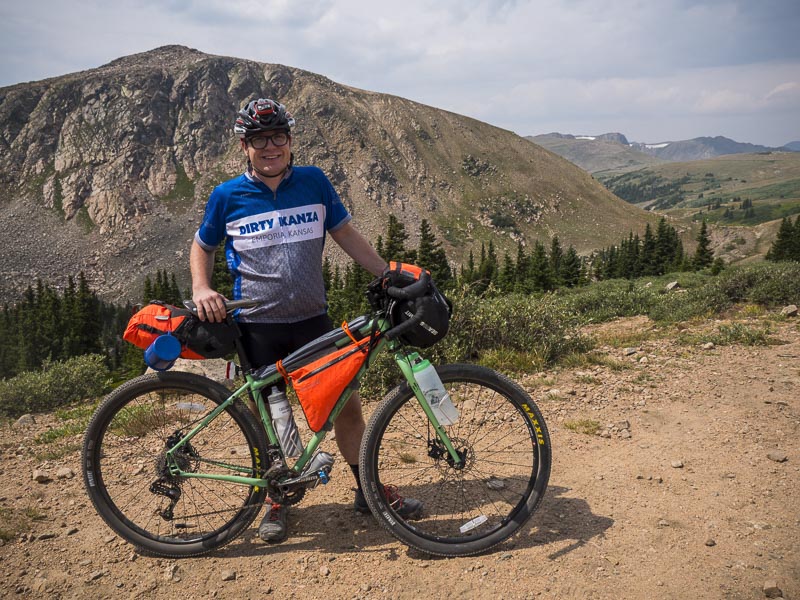 Okay after you have watched the video you can probably hear for yourself why we stopped to take so many pictures at this spot (hint: it's our breathing). 
This is me Matt with my setup that I have dialed in just like this for my last couple trips to figure out exactly where and how I like things mounted. First off I cannot say enough awesome things about Lane and the crew at Ovegra Negra for making these awesome bags bright bags on my Fargo. They are built with great quality and I never fear that they are going to fail or start to sway on me.
Starting up front on top of the handlebars I am using the Lunchbox bag carrying mainly my food, snacks, map, lighter and spork. Underneath the Lunchbox I have the Front End Loader strapped on and this piece is a solid buy at right around $50 because you can mount pretty much any dry bag or sack to it and believe me they stay in place and you don't end up stopping every three miles to adjust them. I will use a medium Sea To Summit dry bag in mine holding my sleeping bag (Nemo Salsa 30) and a puff coat and also a rain fly if needed.
Right behind the handlebars, the Superwedgie from Ovegra Negra holds the tent, in this case, it was the Nemo Apollo 3p tent along with our Sawyer brand water filter for resupplying at the campsite. Attached above the frame bag by utilizing reusable twist ties is the single telescoping pole that the Nemo Apollo 3p uses.
Finally, hanging on the rear of the seat is the Gearjammer bag. In this I have a fule canister for my stove to heat water, lightweight shorts and long underwear with a wool shirt and dry pair of socks along with a few other little things that came be made flexible to fit in this bag. Of course, you have to have your cup hanging on the back right?