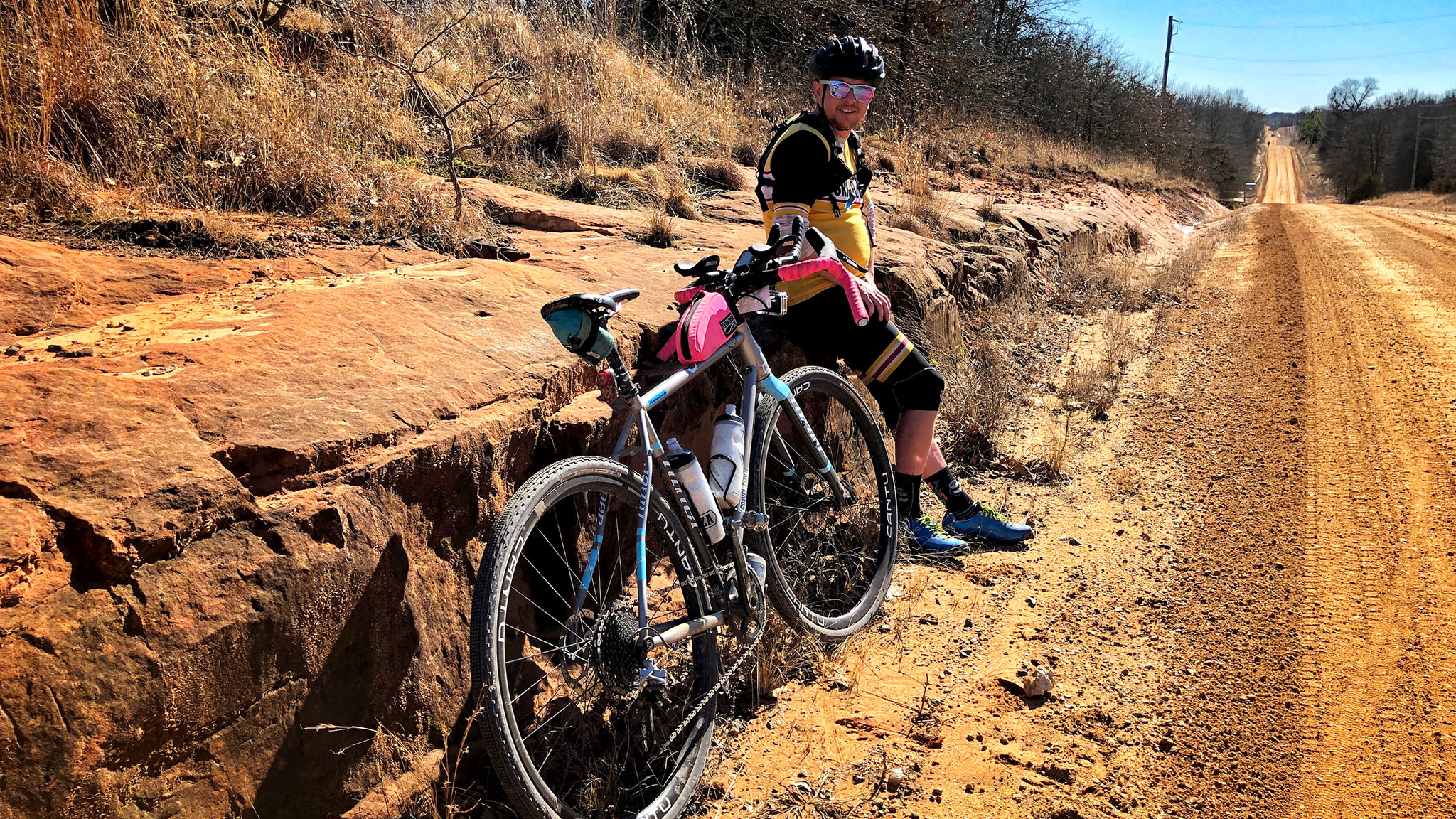 Producers Note:
Neil Taylor co-host of This is Gravel on Gravel Guru has written this commentary in response to a commentary published last night by Amity Rockwell on the VeloNews platform.
(https://www.velonews.com/culture/commentary-a-gravel-hall-of-fame-who-do-we-think-we-are/)

We welcome all points of view and opinions on Gravel Guru. If you wish to submit a response please contact producer Matt Fowler – matt@gravelguru.com for more information.
This is Who We Are
By: Neil Taylor
Dear Amity,
I understand that you don't know who we are.  You haven't been around long.  Heck I haven't been around long.  I have only been riding gravel for 9 short years.  However, when something is "your life" or "your career", it might be best to have knowledge of those who came before you and who laid the foundation for you to have a "career in gravel".
Let's just start with the race that "changed your life forever" as you put it in a June 22, 2020 instagram post; the DK 200 or as it is now known Unbound Gravel.  This race started in 2006.  Just to put that in perspective, that's a the same year the macbook was released, a year before the release of the iphone (oh how I miss the Motorola razr), and 4 years before instagram (a trusted place for memes and many other things that create discord.)
So back to Unbound.  This event started in 2006.  Not a lot of people were there, 34 in all, but they started something in Emporia Kansas that has grown to the level that when someone wins it their lives are changed forever, for good or bad.  By the time you came to Emporia 13 previous events had taken place.  We are now a few years from this event being two decades old.  It started at a time when many influential events were being born.  In the mid 2000's events like Trans Iowa, Almanzo and Barry Roubaix were starting.  Each event is iconic and influential for different reasons.  Each a cornerstone of modern gravel racing.  Also during that time you had "The Good Life Gravel Adventure" which brought about Gravel Worlds in Lincoln, Nebraska as well as many more events that found their origins.
The thing is, there were still gravel events even before those.  In 1994 an event in Canada began called Paris to Ancaster.  It was ridden on "farm lanes, trails and gravel roads"  It is the largest gravel race in Canada.  Wow, that was a long time ago.  1994 was before Alanis Morrisette released the hit song, "Ironic".  Speaking of ironic (in the sense Alanis used it, we all know she was wrong and those things are more coincidental) in 1993, the year you were born there was an event called the Flint Hills Death Ride.  It took place under the mid-summer sun of the Greenwood Co. in the Flint Hills of Kansas.  By the time your 29th birthday rolls around this year it will have been almost 29 years since people gathered together to ride gravel in Madison, KS.  At its peak the Flint Hills Death Ride saw over 400 riders take part in it.  During a time back before most of us riding today had heard of gravel racing.  
Now let me be clear, these events mentioned are just a small part of what formed and shaped gravel.  There are more stories that need to be known and shared, all of which a Gravel Hall of Fame will likely be doing.  I personally want to be more educated so I can learn about the events and the individuals that laid the foundation for the sport I love.  
Now I want to say this, I took issue with what you had to say in your commentary for a wide variety of reasons. Not just because you seem to be so unaware of much of what came before your presence in gravel.  
First, comparing modern gravel to the major sports of the U.S. was like comparing apples to oranges.  The arrival of modern sports in the 1800's was not what we know today.  Sports were at best a hobby, definitely not something people made a career out of.  Sports had not yet become the god that so many worship in 2022.  Just so everyone is aware of the place sports take in our society, in a 2017 marketwatch.com article it was reported that Americans spent S100 billion on sports in 2017.  $100 billion.  And $33 billion of that was spent on sports equipment, like our bikes.  Sports have evolved quite a bit since Abner Doubleday began baseball in 1839. Society and culture have changed.  Sports have become a focal point of our culture.  Hall of Fames, rings of honor and many other similar things are being used to give honor to whom it is due.  Whether that be to pioneers, innovators, competitors or others.   
So to compare gravel to the gap between the beginning of the basketball hall of fame and when James Naismith invented the sport is totally different.  There is no comparison.  Even when basketball opened its hall of fame in 1959 it was not even near its peak as a sport.  Basketball, although almost 70 years old, was still in its infancy as a sport in 1959.    Integration in basketball had only begun around 10 years earlier and even that at a small level.  That first class included one NBA player, George Mikan.  The people enshrined in that first class were the pioneers of the sport.  Again, things have changed, pioneers have their spot in the Hall of Fame and now players and other contributors are elected.  You mentioned Michael Jordan and Kobe Bryant.  They each had official retirements and mandatory 5 year waiting periods to be eligible, and of course they both made it in the moment they were eligible.  Gravel is different.  In gravel we can ride for a long time.  We can still compete in various races and age categories up into our 60's.  So again we are not comparing apples to apples.    
So instead let's do that.  Let's compare Gravel Cycling with Mountain Biking.  According to the Mountain Bike Hall fame website (mmbhof.org) Mountain biking probably began sometime in the late 1960's to early 1970's.  Now in that time it wasn't what it became, but it had begun.  Bike manufacturers took notice and started building mountain biking specific bikes in the late 70's and early 80's (stop me when this sounds familiar).  By the early 80's the first two mass produced mountain bikes were released, the Specialized Stumpjumper and the Univega Alpina Pro.  By 1988 Mountain Biking had a Hall of Fame.  However, mountain biking didn't have its biggest boom until the 1990's.  
Second, I also have a problem with the fact that 3 paragraphs into your commentary you turned to the rough past 18 months that Unbound Gravel and the city of Emporia has had.  Were mistakes made,  YES.  Was the name of the DK 200 hurtful and wrong and needing a change, without a doubt.  But my question is why let a meme page be your influence to drag this hurt back up?  The conversation is about a Gravel Hall of Fame which coincidentally happens to be in Emporia, KS.  The conversation is not about Lifetime, or Unbound Gravel, so please don't keep stirring the community I live in and love, back through the sewage that was the past 18 months.  Instead a measure of compassion, forgiveness and kindness would be appreciated.  We all have our mistakes and flaws.  Some are more brutal or more public than others, but we all have them.  However we live in a culture where we want to be welcoming and extend acceptance to all, yet we fail to show compassion and forgiveness to others.  That's a dangerous game.  
Lastly, you said the Hall of Fame is going to be a money making venture, DUH.  You ride bikes as a career, like you said.  How do you think that is funded. Through a system that is built around money making.  Dollars in, dollars out.  Any business, foundation, company or hall of fame is going to have to make money on some level.  In fact the hall of fame is even going to have sponsors.  Listed on their website to begin with is shimano.  You're familiar with them, correct?  (I'm assuming they are still a sponsor of yours, unless I'm mistaken).  So yes, money will be made, maybe even a lot of money.  However it doesn't make sense to complain about money being made in an industry that you are profiting from.  It also doesn't make a lot of sense to complain about a hall of fame that is being sponsored by one of your sponsors.
In conclusion, I want you to know a few things.  First, I don't hate or even dislike you Amity and I want you to know that.  I don't even know you.  However, I and many others were hurt by your words.  You need to realize that you have a voice, a voice that people will listen to because you won an event and because you have 20000 plus instagram followers.  And with that voice you used it to throw a dart at my community because you read a meme site post and decided to write a commentary that continued to hurt many of us who have already had a rough 18 months because of the place we call home.  STOP IT, please.  Emporia is much more than an event.  It is much more than an out of town company that bought that event.  We are a community that loves gravel cycling.  We are a community that welcomes in all competitors, from those riding 25 miles to those enduring through 350.  We are a community that looks forward to that one week a year when all eyes turn to the gravel roads we call home.  I hope that maybe you read this, and I hope that maybe after you read this you know a little bit more about who we are.